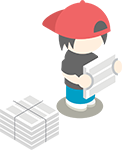 Specialist Division
Due to our extensive network and ability to adapt, we are often asked to 'look outside the qube'.
We thrive on this. Your speciality is our specialty.
SPECIALIST STAFF/SERVICES
Need someone unique? Let us help define the role.

RETAIL/FMCG
30 buyers for a 6 month contract? No sweat – we are on it!
SALES & MARKETING
Many of our candidates have a wealth of experience that may suit a larger, non-administrative role.
PAYROLL SERVICES
Buried in admin? We love it! We can take care of your entire payroll saving you time and money.
Simply email us or call one of our friendly specialist team on (02) 8239 5222 to discuss your opportunities further.