It is time to optimise your Linkedin and make 2018 the year you land your ultimate job. Here are our top tips for optimising a LinkedIn profile before you start your job search.
Profile Picture
If you only do one update on your LinkedIn profile in 2018, make it your profile photo. According to Linkedin, profiles that include a photo are 21 more times likely to be viewed than those without one.
A good profile picture represents you as a worker and someone who your future employer would want to hire.
I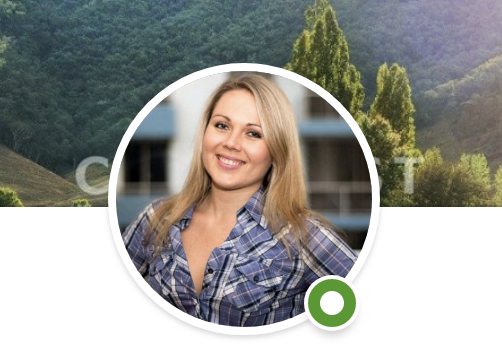 t isn't a selfie or a photo that has been taken so far away that you cannot see your face. It only has you in the photo (keep group shots and ones of your kids for Facebook) and it isn't one from last Saturday night when you were out on the town. Keep it professional.
HINT – The new Iphone camera has a "portrait" function in the camera and takes really great photographs. Perfect for LinkedIn.
Create your Headline
Your headline should be keyword rich (yep – Linkedin works like Google). It should be a brief summary of what you do and how you do it. In just a few words. Sell yourself and your skills here! This doesn't have to be your actual job title – just a summary of what you do.
HINT – Look at the summaries of people in your ultimate dream job and company. See what they are calling themselves and morph your own headline from the best you see.
LinkedIn Summary
Your Linkedin Summary will be the first and often only thing that is read on your LinkedIn profile. Make it POP! This is your 30 second elevator pitch to showcase your experience, achievements, skills and anything else that makes you stand out. Don't forget to add some keywords!!
HINT – It is only the first two lines of a summary that are seen (you need to click to read more than the two lines). So you really have to sell yourself in those first two lines and get people to click and read your entire summary.
Background Image
Want to stand out? Make a good first impression with any potential hiring managers or recruiters checking you out on Linkedin.
Include a nice graphic as your background image.
HINT – Unsplash is free stock image library. Plenty of high quality (non cheesy) stock photos to choose from that you can use to spice up your profile.
Location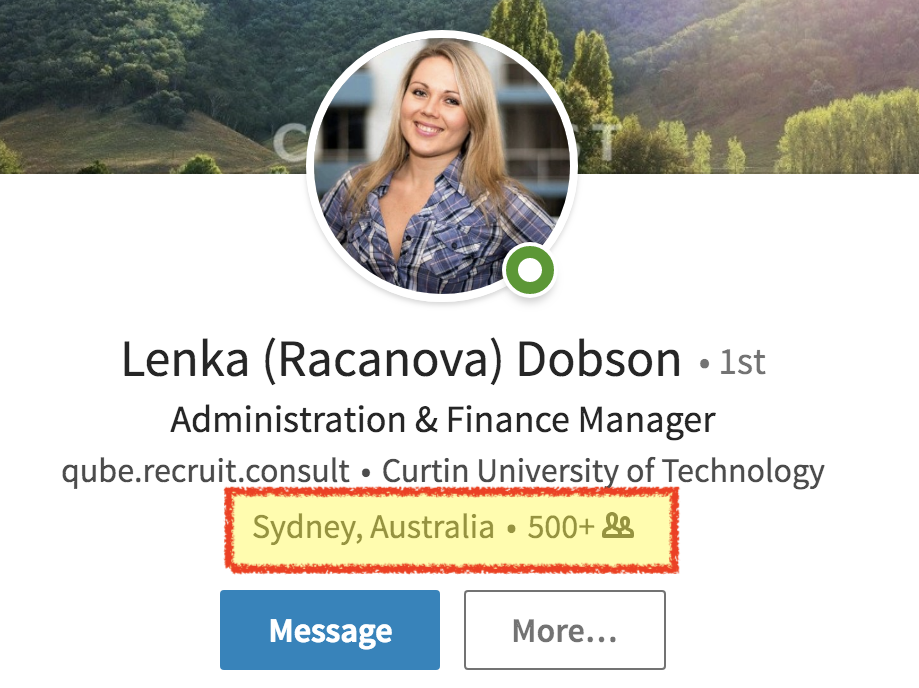 Make sure you include your location in your summary at the top of your profile. Profiles with a location get up to 19 times more views according to LinkedIn.
Current Position
This should be the title of your current job. It sits under your Headline and should follow on from your Headline and further explain your expertise, e.g. Team Assistant in Investment Banking.
If you are actively looking for a job and currently unemployed, you could change in your position title to reflect this e.g. "Looking for Next Opportunity || Executive Assistant". By doing this, you are opening up to your network that you are actively looking for work.
HINT – If you are in between jobs, you can put an end date on your last role and leave a section blank. Alternatively, you can put in new dates and fill in a description of what you have done during that time since your last role. E.g. Maternity Leave, Sabbatical, Traveling or even say "Actively looking for a new opportunity", etc. You need to be honest, as any possible Hiring Manager will check your work history via reference checks. However, it is up to you if you want to leave it blank or comment about your current situation.
Connect to Company Pages
When you add your experience, make sure you correctly connect to the company page where you previously/currently work. Including a logo and connecting to the company increases your credibility. It also breaks your profile up so it is easier to digest when someone is skimming over your profile quickly.
Experience
Summarise your experience in easy to read, bite sized pieces of information. Short sentences or bullet points will work best. Touch on your soft and hard skills as well as your achievements.
Add Skills & Education
These are important details to a potential hiring manager or recruiter. Make sure they are included and completed in your profile.
Ask for Recommendations
Put yourself out there and ask previous managers or colleagues, clients or customers to recommend you. You can do this through LinkedIn and getting a few recommendations is a super powerful way to showcase social proof that you are as good as your summary says you are. A good recommendation will set you apart from others.
HINT – Personalise your request you submit via Linkedin to the person you are asking. Don't use the standard template as it impersonal.
Connect with your Network
Linkedin is not the same as Facebook. You don't have to be "friends" with people to connect with them. It is ok and in fact it is best practice to connect with people you have had any form of professional interaction with. The more connections you have, the broader your visibility by other Linkedin users. Which increases your chances of being found by a recruiter, head hunter or hiring manager.
Be Active
Get onto LinkedIn every morning. Share an interesting article. Comment on a post from colleague or someone within your network. The more you engage, the more visibility you have and the more front of mind you are to people within your network.
HINT – Linkedin is most active in the morning between 9am and 12pm. So you should be using it during this time too. Download the Linkedin App and kill some time on your mobile on your way to work on the bus or train.
Once you have your LinkedIn profile optimised. It is time to start sending that CV out to recruiters and applying for jobs (make sure you check out what jobs we are currently advertising). Good luck with landing your ultimate job in 2018!